TILE ROOF REPAIR | PHOENIX
TILE ROOF REPAIR IN PHOENIX, AZ
PROUDLY SERVING THE ENTIRE PHOENIX VALLEY
When you're searching "Tile Roof Repair Phoenix" Right Way Roofing Inc. provides tile roof repair, tile roof replacement, and tile roof installation valleywide in Phoenix, AZ. Tile roofing is a great material for roofing in the Valley of the Sun.
It is inherently heat resistant and looks great on homes desert southwest. It does need repair after big storms, breakdown from age, or damage from tree limbs.
At Right Way Roofing we use only the best roofing products and longer lasting underlayment which creates the longest lasting roof repairs possible. The underlayment we use can technically function as a roofing system all on its own.
TILE ROOF VARIETIES IN ARIZONA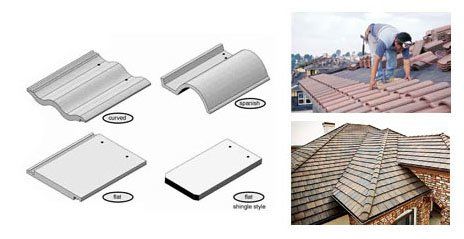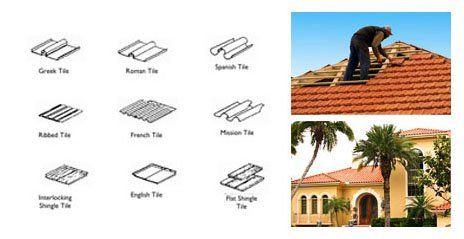 ADVANTAGES OF TILE ROOFS
LONG LASTING – Extremely durable roofing material, system can last up to 50 years or more!
THE LOOK – The look, style, and appearance of tile roofing fits well in the natural desert landscape and with the style of many homes in the area. Common tile roofing tiles are made from clay, concrete, and sand-cast.
SAFETY – Tile roofing can be made to look like wood, but not be flammable like it as it is naturally fire retardant. This means not having to have a tinderbox for a roof while still being able to have the custom rustic look that is popular in the southwest. An added advantage is that tile doesn't rot and doesn't attract insects.
TILE ROOFING CHALLENGES
THE WEIGHT – Tile roofing weighs considerably more than roofing like old asphalt shingles. Because of this many roofs must be reinforced to properly support the weight without putting too much strain on your roof structure. Older roofs and homes were not typically engineered to support the weight, yet can be reinforced to be a solid foundation for your tile roofing.
To reinforce the roof involves using a structural engineer which inspects the design of the roof and makes recommendations on how it will need to be reinforced to provide a solid foundation for your new roofing system.
COST OF TILE ROOFS
Tile roofing is an investment in your home. The material does weigh more than traditional shingles, yet outlasts them by double the lifespan or more. To support the difference in weight some roofs will need reinforcement. When you are considering a long lasting roof system and want the best, tile is the way to go.
MAINTENANCE ON TILE ROOFS
While the roofing tiles last for many decades the materials that they are installed on aren't always as durable. Right Way Roofing uses the highest quality underlayment to offer customers the longest lasting roof system imaginable, but not all tile roofs were installed this way. Poor quality underlayment wears out in just 8-20 years and will need to be replaced. When the underlayment has broken down we can carefully remove your tiles, replace and upgrade your underlayment, and provide a longer lasting, quality roof repair solution.
SCHEDULE TILE ROOF REPAIR, INSTALLATION, OR REPLACEMENT
It's easy to get your tile roof repair services started with Right Way Roofing.  Call to let us know where you are and what kind of problem we can help you solve. We will come out and inspect the roof to find the problem, give you a quote for the repairs, and respect your property while we provide the highest quality and most durable tile roof repair, install, and maintenance services in the Phoenix Valley. Every precaution is taken to protect your home and your family during the process of repairing, maintaining, or replacing your tile roofing system. We keep our work areas clean which helps keep your property looking its best.
Schedule your tile roof repair in the Phoenix Valley by calling: East Valley: 480-232-5458 or West Valley: 602-299-8851.
CONTACT US FOR ROOF REPAIRS OR INSTALLATIONS ANYWHERE IN THE PHOENIX METRO AREA!
RIGHT WAY ROOFING IS A COMMERCIAL & RESIDENTIAL ROOFING CONTRACTOR SERVING VALLEY WIDE IN PHOENIX
Call us TODAY! East Valley: 480-232-5458 or West Valley: 602-299-8851