FLAT ROOF REPAIR VALLEY WIDE
FLAT ROOF REPAIR | INSTALLATION | REPLACEMENT
PROUDLY SERVING THE ENTIRE PHOENIX VALLEY
When you are searching for Flat Roof Repair, Flat Roofing Contractors Near Me, Maintenance, or Replacement in the Phoenix Metropolitan Area Right Way Roofing can help!  Our family owned and operated local Arizona roofing company has been proudly serving residents for 3 generations. When you want your roof repair done right, Right Way Roofing is the call to make. We offer flat roof repair, maintenance, and replacement in Phoenix, Mesa, Tempe, Gilbert, Apache Junction, Chandler, Scottsdale, Glendale and anywhere in the Phoenix Valley.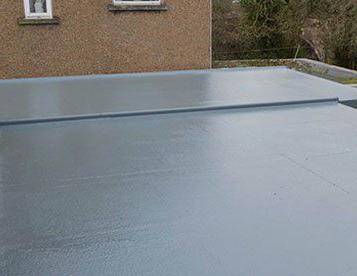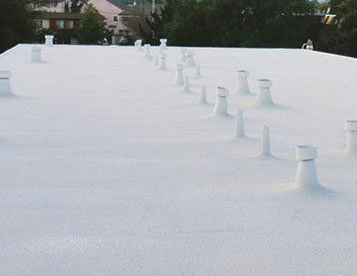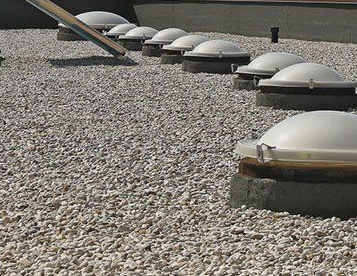 FOR SERVICE CALL TODAY AT 480-232-5458 (EAST PHOENIX VALLEY) OR 602-299-8851 (WEST PHOENIX VALLEY)
Proudly Serving the Entire Phoenix Valley, we provide all types of flat roof repair services to help get your roof back in great condition. See below for our list of repair services.
FLAT ROOF REPAIR SERVICES
FLAT ROOF INSPECTION
FLAT ROOF LEAK REPAIR
REPAIRING /REPLACING FOAM ROOFING
REPAIRING /REPLACING RUBBER ROOFING
REPAIRING /REPLACING PLYWOOD
RESEALING SEAMS
REPLACE/REPAIR FLASHING
SKYLIGHT REPAIR
REAPPLICATION OF ROOF SEALANT
UNDERLAYMENT REPAIR
TYPES OF FLAT ROOFS WE REPAIR
BUILD UP ROOFS OR BUR
SHINGLES ROOFING
MODIFIED BITUMEN
PVC ROOFING
COOL FLAT ROOFING
RUBBER MEMBRANE
TPO ROOFING
EPDM ROOFING
SPRAY COATING
Is your flat roof leaking? If it is, Right Way Roofing offers professional flat roof leak repair services.  Finding the spot your flat roof is leaking from is usually one of the hardest parts for homeowners. Our expert team finds the problem quickly, fixes it right the first time, and gives you peace of mind.
MOST COMMON FLAT ROOF PROBLEMS
Flat roofs, like all roofing, can be damaged during strong storms or deteriorates over time. High winds tug at roofing materials which can lift them and let water in. Limbs or branches falling from trees near your home can puncture your roofing. These problems lead to leaks which ruin attic insulation, cause mold, and even mean significant repairs to your home. With Right Way Roofing's years of experience we know how to find the problem, offer detailed affordable repair options, and make repairs that are reliable and durable.
POLYURETHANE FOAM ROOF PROBLEMS
A lot of homes in the Phoenix Valley have foam roofing. These flat roofs are usually made from polyurethane foam. While polyurethane does last for several years it will wear out and need repair. Water can leak through foam roofing when the top acrylic sealant coat is damaged or worn out.  Falling branches, severe storms, or even carelessly dropping hand tools can damage this type of roofing.  Water flows everywhere it can and these punctures can be its way into your home.
Our team of highly trained roof repair technicians will find the leak, recommend repair options, and return your roof to the waterproof sealed barrier you expect it to be.
MODIFIED BITUMEN ROOF PROBLEMS
Another common flat roof product is modified bitumen roofing. While modified bitumen is similar to BUR roofing with layers of bitumen and felt they differ in the fact that it arrives at the job site already layered and ready to install. Modified bitumen roofing leaks when there are seam defects, punctures, or even blisters in the material. Abuse from careless foot traffic or age will lead to these problems getting worse and developing faster.
Right Way Roofing's team will help you find and seal up these flat roof problems.  Repairing your leaky flat roof will help protect the value of your home or business, and the contents you have in the property.  We fix any and all types of roofing materials.
FLAT ROOF INSPECTIONS
Most home or business owners don't know there is something wrong with their roof, until it is leaking. Typically the first warning there is a problem is dripping water or yellowing of ceiling materials.  Tracking down the spot your roof is leaking can be tricky as water can travel in unexpected ways.  Where you see the water leaking into your property isn't always where the roof is leaking.  Professional flat roof repair means thorough inspection and finding the real source of the problem. Once the problem is found you will know what options you have to repair or replace roofing materials.
Considering installing a new flat roof roofing system? We offer the Phoenix Valley flat roofing installation that is both affordable and durable. Most times, flat roof install lands between about $250 and $350 dollars per square foot. Depending on the flat roof option chosen, warranties range from 10 to 20 years. However with the right care they can last up to 25 years with the right maintenance.
INSTALLATION OPTIONS:
TPO ROOFING
EPDM ROOFING
BUILT-UP ROOFING
SPRAY COATING
MODIFIED BITUMEN
Do you need flat roof replacement service which will replace your worn out, old, flat roofing system? We proudly offer this service to the Phoenix Valley! There are times when poor quality flat roofing was used, or was improperly installed where complete replacement is the more cost effective option. No matter what is wrong with your roof we will provide repair or replacement options that will help fit your budget.
REPLACEMENT OPTIONS:
TPO ROOFING
EPDM ROOFING
BUILT-UP ROOFING
SPRAY COATING
MODIFIED BITUMEN
There are common areas of roofing that need maintenance to help keep your roof water tight and make your roofing materials last as long as they can. Our roof maintenance service helps pick up on small problems which are inexpensive to repair before more major repairs are needed. Ultimately all of our services are designed to make your roof last as long as possible, which helps save our valued customers money.
MAINTENANCE OPTIONS:
WATER PONDING ON ROOF
ROOFING MATERIAL SPLITTING
BLISTERING ROOFING MATERIAL
RIDGING IN ROOFING MATERIAL
MOVEMENT IN FELT
SCHEDULE FLAT ROOF REPAIR, INSTALLATION, OR REPLACEMENT
It's easy to get your flat roof repair services started with Right Way Roofing.  Call to let us know where you are and what kind of problem we can help you solve. We will come out and inspect the roof to find the problem, give you a quote to for the repairs, and respect your property while we provide the highest quality and most durable flat roof repair, install, and maintenance services in the Phoenix Valley. Every precaution is taken to protect your home and your family during the process of repairing, maintaining, or replacing your flat roofing system. We keep our work areas clean which helps keep your property looking its best.
Schedule your flat roof repair in the Phoenix Valley by calling: East Valley: 480-232-5458 or West Valley: 602-299-8851.
CONTACT US FOR ROOF REPAIRS OR INSTALLATIONS ANYWHERE IN THE PHOENIX METRO AREA!
RIGHT WAY ROOFING IS A RESIDENTIAL AND COMMERCIAL ROOFING CONTRACTOR SERVING THE PHOENIX VALLEY
Call us TODAY! East Valley: 480-232-5458 or West Valley: 602-299-8851