ROOFING REVIEWS & TESTIMONIALS
AT RIGHT WAY ROOFING We've Got You Covered!
CUSTOMER SATISFACTION IS OUR TOP PRIORITY
PROUDLY SERVING THE ENTIRE PHOENIX VALLEY
With a trusted reputation, we like to offer access to official reviews in order to give you better piece of mind.
Click on the links to read what our customers are saying!
LYNDA C.
"I wish I could mark more than 5 stars. Our experience with Right Way Roofing was excellent from start to finish. We had a tile roof that was over 25 years old but had not leaked and did not seem to be in any sort of distress. However, given that we live in a desert, we determined to replace the roof this year with as little environmental impact as possible. Right Way Roofing felt the same way. We were able to re-use many of our old tiles and replace only those that were broken or weakened. I believe this also saved us a bit of money. Now our roof looks brand new. The bird stops along the edge are much better than the "homemade" ones that came with the house when we bought it. We've shared our experience with friends and have given them the number to call for roofing repairs or replacements. Another highlight was the cleanliness of the crew. Each day, they made sure our roof (which was done during the monsoon rain season) was sealed up tightly and we experienced zero leaks. Furthermore, the crew cleaned up all of their trash at the end of each day. With the exception of the giant roll-away garbage bin in my driveway, you would likely not have known we were having our roof replaced. They arrived on time and worked all day. The workers were friendly but did not intrude on our lives. Such a great pleasure to work with the company."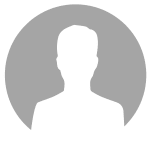 BILL J.
"Johnnie and Lori, I just wanted to take a minute to drop you a note. All of your employees were courteous and worked hard. They are all nice young men who seem to want to do a good job and please the customer. In particular, I would like to mention two of whom I am especially impressed. They would be Dan and David. These two gentlemen are impressively knowledgeable and conscientious of the trade in general and of their particular area of expertise. Dan is the ultimate perfectionist. He went out of his way to make sure I am happy. David has so much pride in his work. I think he would rather do it all himself just to be certain it's done to his standards. He's even critical of the shade of paint he uses. What great young men. I sincerely do miss having them around. They are just good folks with which to be associated. And personally to Johnnie; thanks so much for spending time with us. We enjoyed your conversation with us more than you know. Thanks again and say hello to the troops."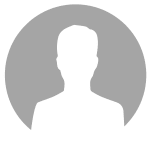 LEONARD A.
"Dear Lori, Just wanted to write and let you know how pleased I am to have picked your company to re-roof my house. You all did a great job and it looks really great. All of your employees impressed me with their knowledge and friendliness. Also, they are to be congratulated on cleaning up every day after their hot day on the roof and also the final cleanup. I have seen other companies leave a terrible mess. When Earl came out and gave us his estimate he explained exactly what you all were going to do. He even made an appointment to meet with the insurance adjuster on our behalf. This was greatly appreciated. I knew then that you were the company I wanted to do my roofing job. Thank you for an excellent job and keep up the good work."
HELEN T.
"To Whom It May Concern: I would like to commend Gary for doing a great job on the roof of my house last February. Gary even spent a lot of his time communicating with me via paper and pen, making sure that I understood and was satisfied with the work done since I am deaf. I am well-pleased with the outcome and would recommend The Right Way Roofing Company to other residents living in our community. Thank you."
BARB C.
"To the noble bunch at Right Way Roofing; you're in a cut-throat profession; full of those charlatans. We see them swim into our area, do the snake charmer thing, and then try to sneak away before the pros come in. Well, you're the pros - and our loyalty stays with you. Thanks for tolerating my crazy husband. Thanks for the great job, again."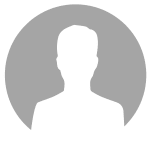 ED B.
"I want to thank you all for the felt you dropped off at my house. I don't know how to thank you enough other than you can say you all helped out a disabled veteran with this goodwill gesture. I will recommend Right Way to my HOA and hopefully you may gain some business from them."
KAREN S.
"Hi April - Just wanted to thank you for your help in getting our roof repaired. You were always cheerful and had a "can-do" attitude in getting our questions answered/problems resolved. Hope your boss knows how great it is to have someone with a good attitude on the phone."
SHERRY R.
"Dear Johnny, Lori and April. Thank you so much for responding so quickly to our call and for the excellent service David provided. He's a wonderful ambassador for your company with his professionalism and genuinely warm personality. Please don't ever change!"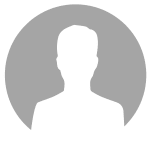 STEVE B.
"Gary, Thank you so much for everything you did for us. When we get ready to do any repairs you will be the person we call. Thanks again."
MELISSA E.
"Thanks again for your courteous, gracious and kind assistance and consideration in the roofing project. Take care."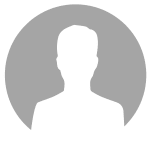 DAVID L.
"Dear April, Thank you so much! Gary was a big help explaining everything."
BETTY M.
"Your people do a wonderful job - Above and beyond very nice people."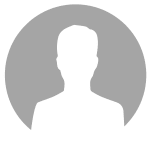 MICHAEL L.
"Thank you for a job well done!"
RIGHT WAY ROOFING IS A RESIDENTIAL AND COMMERCIAL ROOFING CONTRACTOR LOCATED IN PHOENIX ARIZONA
Call us TODAY! East Valley: 480-232-5458 or West Valley: 602-299-8851