WE ARE COMMERCIAL ROOFING EXPERTS
Commercial Roofing Repair - Right Way Roofing, Inc
Proudly Serving the Entire Phoenix Valley
Industrial and Commercial Roofing
For industrial and commercial roofing repair projects big or small, you can trust the reliable service and materials you will receive from Right Way Roofing, Inc. Our commercial roofing repair company in Mesa, AZ has specialized in all types of industrial and commercial roofing for over 40 years.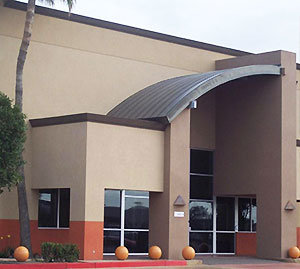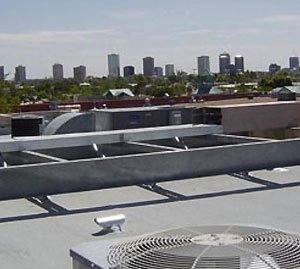 Our Commercial Roofing Repairs Include
COMMERCIAL TILE ROOFING

COMMERCIAL SHINGLE ROOFING

MODIFIED ROOFING

SINGLE PLY
FOAM ROOFING

REPLACEMENT OF ROTTEN WOOD

WOOD SHAKES

DURO-LAST
WALK DECKS

SIDING

VENTILATION ROOFING

COMMERCIAL  ROOF REPLACEMENT
With Right Way Roofing, Inc.'s experience in the commercial roofing industry, you can trust that your investment will be protected with our knowledgeable staff and excellent warranties. We can make your commercial roofing project worry free by coordinating with contractors, acquiring permits and always working within OSHA regulations.
We are proud to be a part of one of the Valley's oldest commercial roofing families. With over 40 years of loyal service to Arizonans, we can safely say that at Right Way Roofing, we are not just another roofing company, but a family tradition.
Commercial & Industrial roofing services from Right Way Roofing, Inc can be customized to suit all types of Industrial and business structures, including:
APARTMENTS / CONDOS

WAREHOUSES

BANKS

LOCAL CHURCHES
SCHOOLS & AUDITORIUMS

GYMNASIUMS

SHOPPING MARKETS

GROCERY STORES
CLINICS & HOSPITALS

INDUSTRIAL BUILDINGS

COMMERCIAL BUILDINGS

AND MORE…
From a small commercial roof repair to a complete commercial roof replacement or reroof, Right Way Roofing, Inc. is equipped with the knowledge and manpower to install your roof the Right Way!
Contact us online today, or give us a call 480-232-5458 or 602-299-8851 today for a FREE ESTIMATE from one of the commercial roofing professionals at Right Way Roofing, Inc. 
All You Need To Know About Tile Roofing
Click Here To Learn About Shingle Roofs
Watch To Learn About Right Way's Foam Roofing
Learn About Hiring A Roofing Contractor
If you need Emergency Commercial Roof Repair, Give us a Call Today!
East Valley: 480-232-5458 / West Valley: 602-299-8851