TILE ROOF REPAIR | GILBERT
TILE ROOF REPAIR IN GILBERT, AZ
PROUDLY SERVING THE ENTIRE PHOENIX VALLEY
If you're searching "Tile Roof Repair Gilbert" our team of professionals find damage or roof leaks fast, provide affordable quotes, and repair services that last.  Right Way Roofing is family owned 3rd generation local roofing company and knows the right way to fix roofs in the Valley of the Sun.  With the heat and monsoons of summer roofing wears out, blows off, and needs repair.  We install, repair, and replace tile roofing in Gilbert.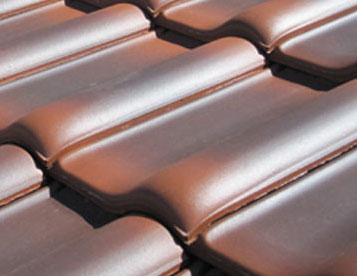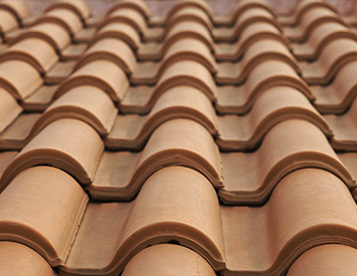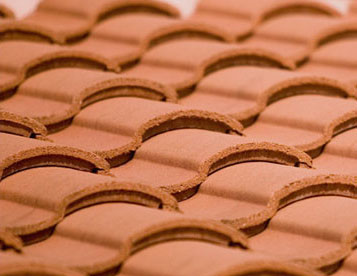 FOR SERVICE CALL TODAY AT 480-232-5458 (EAST PHOENIX VALLEY) OR 602-299-8851 (WEST PHOENIX VALLEY)
TYPES OF TILE ROOFS WE REPAIR
CLAY TILE ROOFS
SAND-CAST TILE ROOFS
BITUMINOUS (FLEXIBLE) TILE ROOFS
CERAMIC TILE ROOFS
COMPOSITE TILE ROOFS
CONCRETE TILE ROOFS
COPPER TILE ROOFS
POLYMER-SAND TILE ROOFS
TILE ROOF REPAIR SERVICES
TILE ROOF INSPECTION
TILE ROOF LEAK REPAIR
REPAIRING /REPLACING PLYWOOD
RESEALING SEAMS
REPLACE/REPAIR FLASHING
SKYLIGHT REPAIR
REAPPLICATION OF ROOF SEALANT
UNDERLAYMENT REPAIR
TILE ROOF LEAK REPAIR
Is your roof leaking at your home or business in Gilbert?  Right Way Roofing offers quick leak detection and leak repairs for both residential and commercial properties.  Our team of experienced roofing pros will find and fix leaks fast.  You can trust the decades of experience of Right Way Roofing to fix your roof right the first time.
MOST COMMON TILE ROOF PROBLEMS
All roofing, including tile, is susceptible to the wind, weather, and wear of age.  Some problems are caused by careless walking on the roof or lack of maintenance and result in cracks, missing tiles, or tiles that aren't seated correctly.
Regardless of the reason these problems are how water gets into the property.  If water is collecting in valleys or not draining away it will also lead to leaks in your roof.  We will find and fix any and all of the leaky areas of your roof.
Our experienced team knows the common areas roofs leak and can narrow down the problem spot quickly.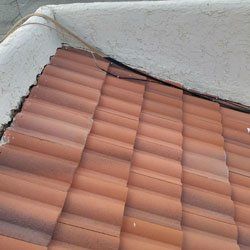 Tile Roof Problem – Roof Tiles Sliding Out Of Place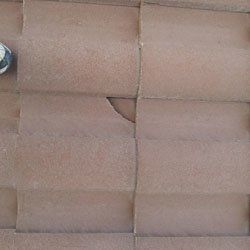 Tile Roof Problem – Cracked Or Broken Roof Tiles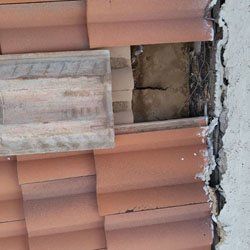 Tile Roof Problem – Damaged Roof Underlayment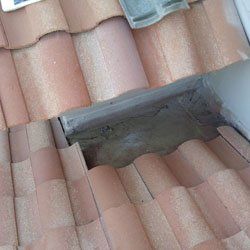 Tile Roof Problem – Dead Valley Buildup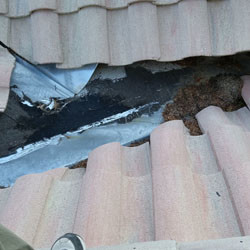 Tile Roof Problem – Dead Valley Cracking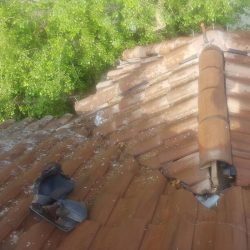 Tile Roof Problem – Debris On Tile Roof & Missing Tiles
Tile Roof Problem – No Bird Stop Under Tiles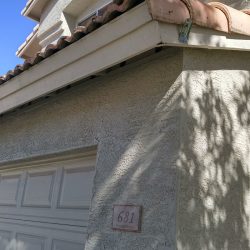 Tile Roof Problem – No Birdstop Underneath Fascia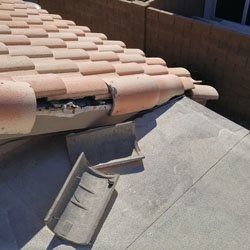 Tile Roof Problem – Rake Edge Tiles Falling Off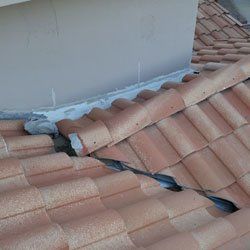 Tile Roof Problem – Roof Tiles Sections Out Of Place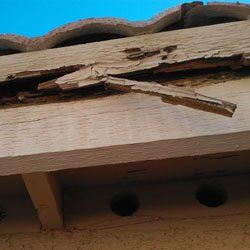 Tile Roof Problem – Rotton Fascia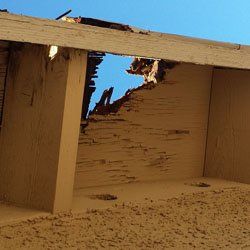 Tile Roof Problem – Rotton Plywood Under Eave
TILE ROOF INSTALLATION
Tile roofing is one of the longest lasting and most durable options available. We proudly install tile roofing for both residential and commercial properties anywhere in Gilbert.  Warranty varies by brand but typically lasts 10 to 20 years, yet with proper care a tile roof can last up to 50 years.
INSTALLATION OPTIONS:
CERAMIC TILE
COMPOSITE TILE
COPPER TILE
SAND TILE
TILE ROOF MAINTENANCE
Tile roofing, like all roofing, should have regular maintenance to keep it in good condition.  Fixing small problems before they turn into leaks helps prevent water from leaking into the property and potentially causing damage.  All maintenance is done to last for many more years!
MAINTENANCE OPTIONS:
REPLACE TILES
CLEAN UP DEBRIS
FIX WATER LEAKS
UNDERLAYMENT REPAIR
REPAIR FASCIA & EAVE
TILE ROOF REPLACEMENT
Properties that have worn, aged, or have poor quality tile roofing are prone to leaks.  For these properties we offer tile roof replacement.  We remove all of the old tile roofing and underlayment.  Then we start the roofing off right with the highest quality most durable underlayment available.  Then we install the style and color of tile roofing you want for your property.
REPLACEMENT OPTIONS:
CERAMIC TILE
COMPOSITE TILE
COPPER TILE
SAND TILE
UNDERLAYMENT REPLACEMENT
A lot of tile roofs that leak do so not because the tile is worn out, but the layer under the tile has aged or been damaged.  The layer that the tile rests on is called underlayment, and is the primary barrier which keeps your roof watertight.  The majority of leaky tile roofs are those that have worn out underlayment and all that is needed is to move the tile and replace it.
REPLACEMENT PROCESS:
STACK AND MOVE ROOFING TILES
REMOVE OLD UNDERLAYMENT
INSTALL SUPERIOR UNDERLAYMENT
REPLACE TILE ROOFING
STAY DRY IN YOUR HOME
Tile roofing captures the spirit of the southwest and offers homeowners the look, feel, and color pallet that helps homes fit in and also blend with the natural landscape. Contact us today to learn more.
RIGHT WAY ROOFING PROVIDES GILBERT BUSINESSES AND HOMES THE BEST TILE ROOF REPAIR, REPLACEMENT, AND INSTALLATION SERVICE. TILE IS ONE OF THE BEST TYPES OF ROOFING FOR OUR AREA AS IT NATURALLY RESISTS HEAT AND ADDS THE ICONIC SOUTHWEST LOOK TO YOUR HOME.
TILE ROOF VARIETIES IN ARIZONA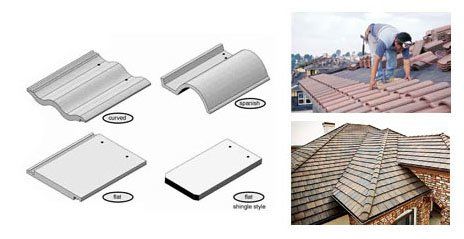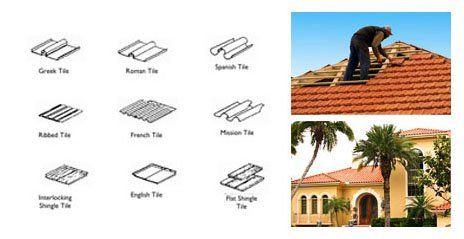 ADVANTAGES OF TILE ROOFS
LONG LASTING – Tile roofing lasts up to 50 years and is considered one of the longest lasting roofing materials!
THE LOOK – Tile roof's style, color, and shape fits into the colors of the desert and other homes.  It is available in a range of red, orange, and other colors.
SAFETY – Tile roofing is a non flammable roofing material and does not have issues with insect infestations.  This gives home owners a safer and worry free roofing option.
TILE ROOFING CHALLENGES
WEIGHT RATED ROOF – You need a solid roof as the foundation for tile roofing as it is heavier than alternative roofing materials.  It lasts longer but it does weight more and part of getting tile roofing is ensuring that the roof structure will support the weight.  A structural engineer can help design reinforcements to add any additional strength the roof will need to support your new tile roof. With tile roofing lasting about twice as long as other roofing options it is a great long term cost effective roofing option.  If you're interested in switching to tile but aren't sure your roof will support it, talk to our professional roofing team.
COST OF TILE ROOFS
Choose tile roofing and invest in your property's value and durability.  Tile outlasts other roofing options such as shingles or shake roofing so you won't have to worry about having new roofing put on any time soon.
With the additional durability your tile roofing will also need less maintenance and minor repairs.  This translates into additional savings when considering the cost of owning various types of roofing.
MAINTENANCE ON TILE ROOFS
Tile roofing is incredibly durable, yet the layer between it and your roof wears out quicker.  The layer under your tile is called underlayment and many times other roofers use the cheapest paper like underlayment available.  This means while your tile might last 50 years your underlayment might only last 8 to 20 and needs to be replaced.  We offer repair service to replace this underlayment and protect your home's value.
SCHEDULE TILE ROOF REPAIR, INSTALLATION, OR REPLACEMENT
It's easy to get your tile roof repair services started with Right Way Roofing.  Call to let us know where you are and what kind of problem we can help you solve. We will come out and inspect the roof to find the problem, give you a quote to for the repairs, and respect your property while we provide the highest quality and most durable tile roof repair, install, and maintenance services in the Phoenix Valley. Every precaution is taken to protect your home and your family during the process of repairing, maintaining, or replacing your tile roofing system. We keep our work areas clean which helps keep your property looking its best.
Schedule your tile roof repair in the Phoenix Valley by calling: East Valley: 480-232-5458 or West Valley: 602-299-8851.
CONTACT US FOR ROOF REPAIRS OR INSTALLATIONS ANYWHERE IN THE PHOENIX METRO AREA!
RIGHT WAY ROOFING IS A COMMERCIAL & RESIDENTIAL ROOFING CONTRACTOR SERVING CHANDLER & VALLEY WIDE
Call us TODAY! East Valley: 480-232-5458 or West Valley: 602-299-8851