FLAT ROOF REPAIR | SCOTTSDALE
FLAT ROOFS BY RIGHT WAY ROOFING, INC.
PROUDLY SERVING SCOTTSDALE, ARIZONA
AT RIGHT WAY ROOFING INC. WE PROVIDE FLAT ROOF REPAIR, FLAT ROOF REPLACEMENT AND FLAT ROOF INSTALLATIONS.
When Scottsdale is searching "Flat Roof Repair" Right Way Roofing, Inc. is your quality family owned and operated local professional roofing company.  Our company has been installing, replacing, and repairing roofing for the residents of Arizona for 3 generations and get roofing done the Right Way, the first time, each and every time.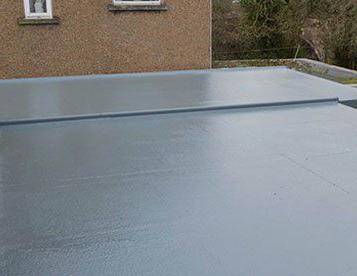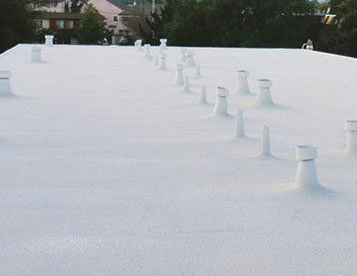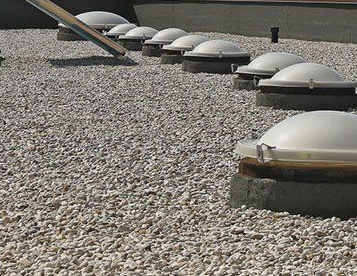 DOES YOUR FLAT ROOF HAVE LEAKS OR DAMAGE?
While it is possible to go months without rain in Scottsdale when the rains do come they can be torrential and have incredible winds. The intense heat of summers in Arizona wear at your roofing and degrades it. When this happens it becomes vulnerable to water penetration during storms. When the wind and rain comes with our monsoon season the roofing is tests and you might find leaks. Tree limbs or tools dropped on your roof can also puncture your roofing which gives water a way into your home. When you notice leaks in your home or business it is time to call the pros. We will find your roof leak source, quote you a reliable cost, and provide exceptional service in repairing or replacing your roofing with long lasting repairs.
POLYURETHANE FOAM ROOF PROBLEMS
Many of the homes and businesses in Scottsdale have foam roofing.  One of the most common types of foam roofing is made from polyurethane on flat roofs.  Time and wear breaks down polyurethane foam and will lead to leaks from water penetration.  The top seal which is usually an acrylic top coat also breaks down and will allow water to find its way into your home.  Falling debris from trees can also damage foam roofs that ruins the watertight seal the roof should be. When this happens repair or replacement is needed to maintain the value of your home or commercial building.
Right Way Roofing's team of highly trained foam roofing experts can repair, replace, or install your foam roofing.  Services are designed to always find the cost effective options that return your roof to being the reliable water tight system you need it to be.
MODIFIED BITUMEN ROOF PROBLEMS
Modified bitumen is a roofing system similar to BUR or Built Up Roofing in that they both are made from layers of bitumen and felt. The biggest difference is where the layers are made.  Modified bitumen layers are fabricated at the factory and then shipped.  BUR in contrast is built up on the roof its being install on. Modified bitumen is fixed in place in sections and then fused together creating the water tight seal. When modified bitumen gets old the seams fail, it might blister, or it can be punctured by trees or careless workers.
Right Way's team is highly trained to inspect your modified bitumen roofing and can find the spot that is leaking and ruining your roof. Both residential and commercial structures rely on having water tight roofing and we help repair or replace your roofing.
FLAT ROOF INSPECTIONS
Water that leaks through the roof usually shows up as brownish yellow spots on the ceiling. It is usually pretty easy to see the signs on your ceiling where water is collecting, but the spot your roof is leaking can be harder to find. We've all watched rain drops follow unexpected routes and water does the same thing as it seeps into your roof.  It can follow rafters horizontally and make it hard to really tell where the water is getting in.  Right Way Roofing's team of highly trained roofers uses trained eyes to inspect the roof and find the leaky areas to provide affordable and reliable repairs. We find the leaks quickly, provide easy to understand solutions, offer affordable repairs, and provide the most durable and longest lasting repair solutions.
POLYURETHANE FOAM ROOF REPAIR
Polyurethane is sprayed precisely onto the roof, where it "foams up" and hardens before a protective coating is applied. Because of its elasticity, foam is remarkably useful for roofs with unusual shapes and/or contours. Foam has a couple of distinct advantages over the other types of flat roofing systems. One example is it helps protect against thermal shock and it can greatly reduce your homes A/C bills.
BUILT-UP ROOF REPAIR
Built-up roofing (also known as BUR) is what a lot people call "hot tar roofing." As a centuries-old, time-tested roofing process, BURs are made up of 3 or 4 layers of asphalt felts that overlap each other and are then joined together with heated asphalt. Built up roofs need be protected from the elements and foot traffic by some sort of surfacing material such as pebbles or small rocks, a mineral granule covered top coating (a cap sheet), a continuous coat of hot asphalt or a specialized reflective coating.
FLAT ROOF REPAIR SERVICES
REPAIRING/REPLACING SHINGLES
REPAIRING /REPLACING PLYWOOD
RESEALING SEAMS
REPLACE/REPAIR FLASHING
LEAK REPAIR
SKYLIGHT REPAIR
REAPPLICATION OF ROOF SEALANT
UNDERLAYMENT REPAIR
FLAT ROOFING MATERIALS
FLAT ROOF MEMBRANE
FLAT ROOF RUBBER MEMBRANE
ELASTOMERIC/PLASTOMERIC MEMBRANE
FLUID-APPLIED ROOF MEMBRANE
FLAT ROOF TYPES WE SERVICE
BUILD UP ROOFS OR BUR
SHINGLES ROOFING
MODIFIED BITUMEN
PVC ROOFING
COOL FLAT ROOFING
RUBBER MEMBRANE
SCHEDULE FLAT ROOF REPAIR OR INSTALLATION IN SCOTTSDALE
OUR JOB ISN'T DONE AT THE END OF THE DAY UNTIL YOUR PROPERTY IS CLEAN, SAFE, AND WELL ORGANIZED.
CONTACT US FOR ANY FLAT ROOF REPAIRS OR INSTALLATIONS IN SCOTTSDALE!
RIGHT WAY ROOFING IS A RESIDENTIAL AND COMMERCIAL ROOFING CONTRACTOR SERVING SCOTTSDALE, AZ
Call us TODAY! East Valley: 480-232-5458 or West Valley: 602-299-8851