FLAT ROOF REPAIR APACHE JUNCTION
PROUDLY SERVING THE ENTIRE PHOENIX VALLEY
AT RIGHT WAY ROOFING INC. WE PROVIDE FLAT ROOF REPAIR, FLAT ROOF REPLACEMENT AND FLAT ROOF INSTALLATIONS.
If you are searching Google for "Flat Roof Repair Apache Junction" you're probably looking for professionals that can help you fix your leaky roof.  Flat roofs have been installed all over the country for many years and are becoming more and more common. Cost of installation varies depending on which material is used, but can range from $250-$350 per sq ft. with 10 to 20 year warranties. Flat roofing when cared for properly can last up to 25 years.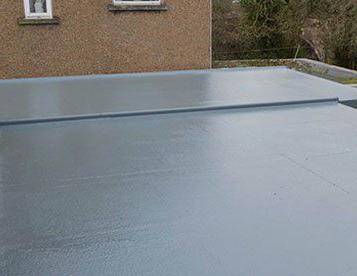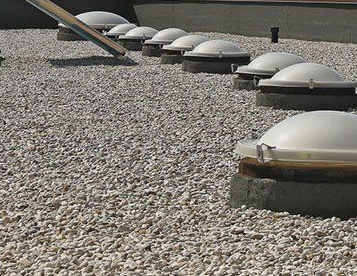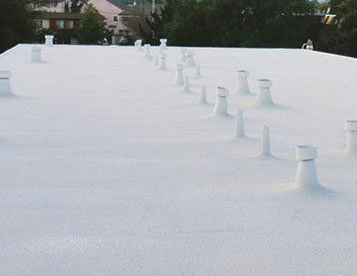 DOES YOUR FLAT ROOF HAVE PROBLEMS?
With strong winds, storms, and time flat roofing materials breakdown. When branches from trees fall on these roofs they cause puncture damage. Strong winds also pull at the roofing material straining adhesives. For flat roofs the roofing material should be maintained to get the longest life. Right Way Roofing's expert roofing team knows the best ways to find leaks and repair your flat roof. We start with a quality inspection, provide detailed and reliable quotes, and provide warranted roof repair.
POLYURETHANE FOAM ROOF PROBLEMS
Many buildings in Apache Junction feature foam roofing. The most common type of foam roof tends to be polyurethane foam. Time and wear also breaks down polyurethane foam roofing causing it to break apart and leak. When acrylic coatings that help seal the foam crack or have been degraded water finds its way through the roof and into the home. Foam roofs can also be damaged by falling branches or limbs along with careless workers on the roofing dropping tools. Right Way Roofing's team of experts are highly trained for foam roof installation, repair, and replacement. Our goal is always to help you find the most cost effective solution and return your roof to the water tight seal you expect it to be.
MODIFIED BITUMEN ROOF PROBLEMS
A common type of flat roofing is called modified bitumen. While similar to BUR roofing in the fact that it is comprised of combined layers of felt and bitumen the difference is that it arrives in layered sections already assembled at from the manufacturer. Blistering, seam defects, and punctures are common issues that arise with modified bitumen roofing. Abuse, foot traffic, and simply age leaks to damage and eventually leaks. Right Way Roofing can help repair or replace the roofing to make sure the water says out of your residential or commercial spaces. Regardless of the roofing type we can help repair or replace your roofing.
Many times the first warning sign property owners have that there is a problem with the roof is a leak. Dripping water in the home and yellowing spots in ceiling materials are clear signs that something is not quite right with your roof. Where the water is dripping on your ceiling isn't always the point where the roofing material is damaged. Water can hold onto and run down rafters and other roofing material to drip far from where it entered your home or business. Highly trained roofing inspectors will perform a quality inspection of your roof to help identify where the water is finding a way into your roof. This helps understand what is wrong, how to fix it, and gives you a detailed quote that is geared towards whatever the most cost effective options are.
FLAT ROOF REPAIR SERVICES
REPAIRING/REPLACING ROOFING SHINGLES
REPAIRING /REPLACING PLYWOOD
RESEALING SEAMS
REPLACE/REPAIR FLASHING
LEAK REPAIR
SKYLIGHT REPAIR
REAPPLICATION OF ROOF SEALANT
UNDERLAYMENT REPAIR
FLAT ROOF MEMBRANE
FLAT ROOF RUBBER MEMBRANE
ELASTOMERIC/PLASTOMERIC ROOF MEMBRANE
FLUID-APPLIED ROOF MEMBRANE
BUILD UP ROOFS OR BUR
SHINGLES ROOFING
MODIFIED BITUMEN
PVC ROOFING
COOL FLAT ROOFING
RUBBER MEMBRANE
WE TAKE EVERY PRECAUTION NECESSARY TO PROTECT YOUR PROPERTY DURING THE ROOFING PROCESS AND YOU WILL FIND THAT OUR CREWS DO A GREAT JOB OF CLEANING UP THE WORK AREA EACH DAY.
CONTACT US FOR ANY ROOF REPAIRS OR INSTALLATIONS IN APACHE JUNCTION, AZ OR THE REST OF THE PHOENIX METRO AREA!
RIGHT WAY ROOFING IS A RESIDENTIAL AND COMMERCIAL ROOFING CONTRACTOR LOCATED IN PHOENIX ARIZONA
Call us TODAY! East Valley: 480-232-5458 or West Valley: 602-299-8851