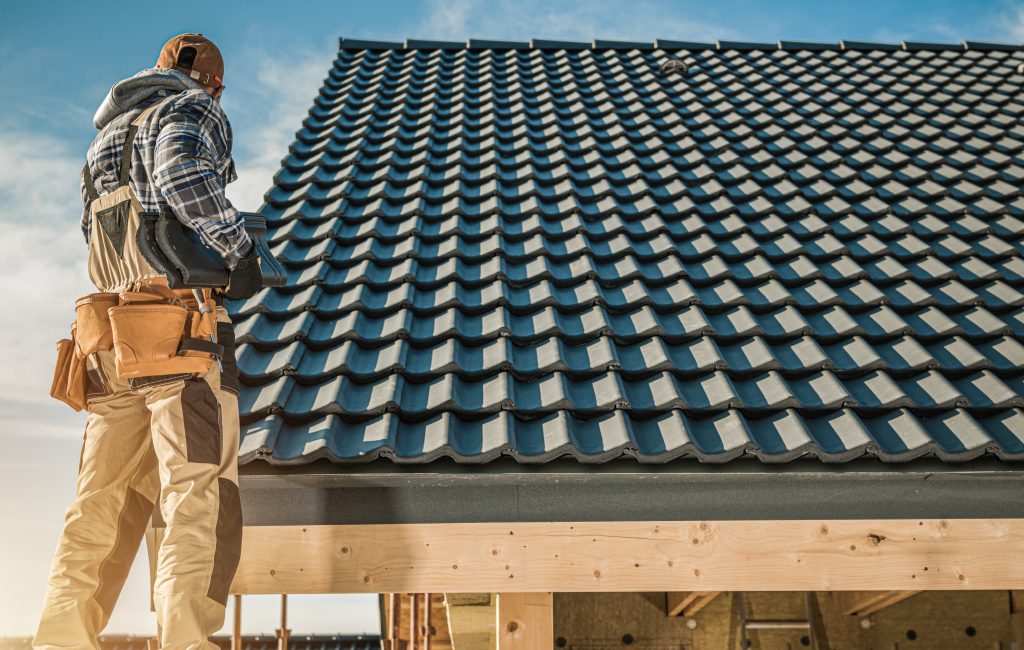 The term "roofing square" and "roof pitch" are the most commonly used terms in the roofing industry. 1 roofing square = 100 square feet. Read on to learn more.
50 feet x 50 feet = 2500 square feet, so 2500 / 100 = 25 roofing squares
2 feet x 50 feet = 100 square feet or 1 roofing square
5 feet x 20 feet = 100 square feet or 1 roofing square
10 feet x 10 feet = 100 square feet or 1 roofing square
Roofing Materials
Wood Shingles 4 bundles per square Roofing felt per square Roofing felt comes in a wide variety coverage's
Wood Shakes 5 bundles per square
Most of the 40 yearr composition shingles are 4 bundles per square (Some 5 or more)
Most composition shingles are 3 bundles per square
Roof Pitch
Roof pitch is the rate at which the roof rises from its lowest point to its highest point. When installing a tile roof, they can only be installed on roofs with a pitch between 4 and 12. The roof will not drain sufficiently if the pitch is any lower.
Felt
Modified bitumen 1 square per roll
Cap Sheet 1 square per roll
Fiberglass base sheet 1 square to 3 squares per roll
#30 lb felt; 2 squares per roll
#30 lb 18″ shake felt 1 square per roll
Some of more popular felts #15 lb felt; 4 squares per roll
Roofing Materials Pieces Per Square
The more popular concrete tiles around 90 pieces per square
Clay 1-piece (or S Tile) about 80 to 100
Clay 2-piece 160 and up
If you live in Mesa, Chandler, or the surrounding cities in the Phoenix area and need a new tile roof; Right Way Roofing, Inc. can help! We offer residential roof installation and commercial roof installation in Phoenix & Mesa, Arizona. Contact us Today!